Custom Shopify E-Commerce Website Design, Online Store Business Web Design, Responsive Website Template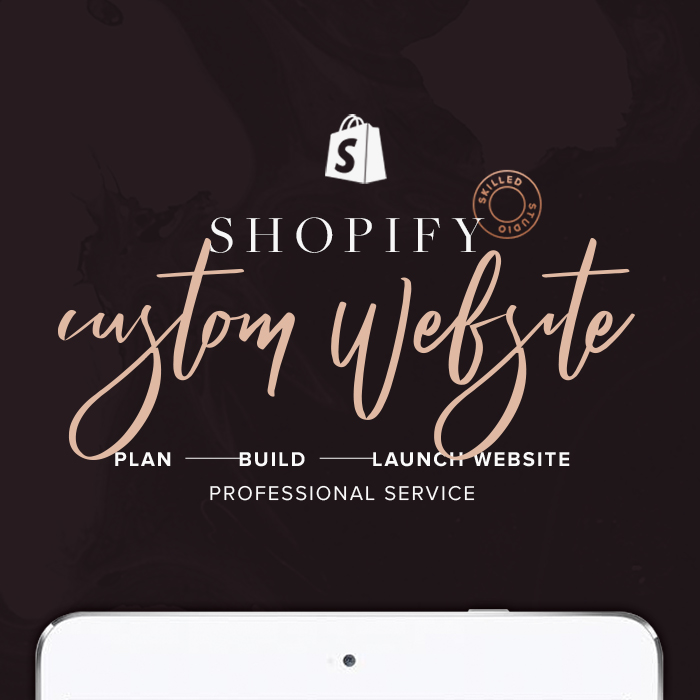 Custom Shopify E-Commerce Website Design, Online Store Business Web Design, Responsive Website Template
What is the first thing you do when you want to find out information?
You look it up on the internet. Need I say more?...this is an absolute non negotiable for your personal or professional brand.

But choosing a Theme for your Shopify site is a lot like a great mess.
Each new Theme has us asking, "Is this the one?"
You've tried theme after theme, you've coded your way through many sleepless nights and, still, something tells you this isn't "the one."

Your current website might be stylish but it's not attracting or converting the right customers for your business. Quality design requires both form and function, both beauty and intentionality.
// TIMELINE
We need 2 weeks for developed your Shopify layout, then depends on client response time and the amount of revisions.

Based on 20 projects completed in 2016 and 2017, starting from payment to launch, usually last approximately from 1 to 2 months on average.
// DESIGN PROCESS
It all starts by fill out our questionnarie so we can get fully immersed in your project.
Based on answers, we'll create an analysis document on the way forward.

Then we will dive into creatively customizing your website. we'll tailor it to your brand through custom graphics, clean design and responsive, modern layouts. Then it's time to celebrate!

Your website is LIVE!
★ WHAT YOU GET:
• Custom web graphics to match branding
• Branded web fonts and color palette
• Max 20 Pages (every new page is € 20)
• Social Media integration
• Responsive Design
• 2 Weeks Tech Support
★ You can choose to integrate these tools:
• NEWSLETTER SIGNUP FORM + POP-UP (MailChimp)
• FEATURED SLIDER
• BLOG

IMPORTANT: If you need some particular feature write me.

Ready to take your site to the next level?
LET'S DO IT!
The best time to get started isn't next week, tomorrow, or even later. It's right now!

For more information > please read our Policies section.
The Studio is closed on Saturday & Sunday.